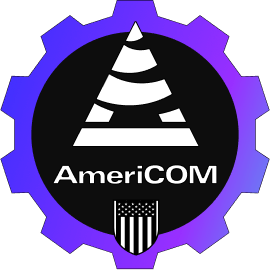 American Center for Optics Manufacturing
The Backbone of America's Precision Optics Industry
Designed to Meet the Need
Recognizing a critical shortage in skilled technicians, the U.S. Department of Defense (DoD) selected AmeriCOM to significantly build and sustain America's Precision Optics manufacturing base. Working in tandem with industrial, academic, nonprofit, and government partners, AmeriCOM is leveraging American ingenuity to forge new paths of prosperity and security.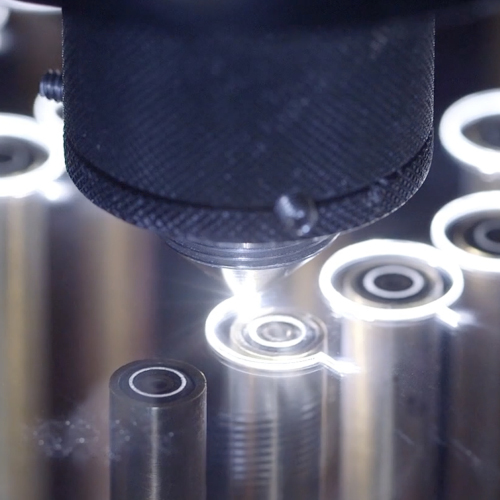 For every one engineer focused on manufacturing innovation, 10 technicians are needed to bring the innovation to market. For this reason, AmeriCOM is focused on enabling the training of ~800 new Optics technicians a year through 2025.
AmeriCOM proudly works with the Congressional Optics & Photonics (O&P) Caucus, which hosts briefings and roundtable discussions, promotes legislation to advance the industry, and highlights the success and growth of light-based tech.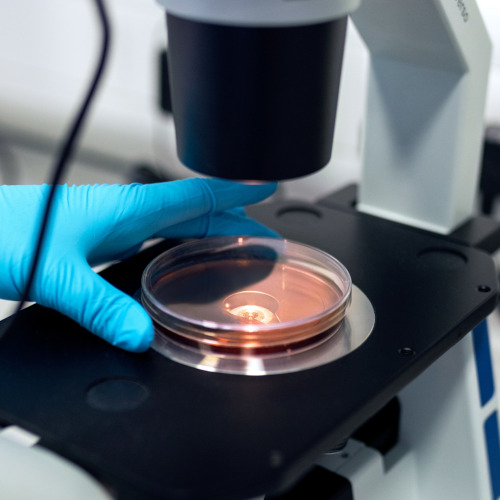 Currently, there are more than 1,700 open positions[1] in the Optics and Photonics fields. AmeriCOM works closely with community colleges to establish programs so that more technicians can be trained and enter the workforce. [1]Retrieved on January 18, 2022 from https://jobs.workinoptics.com/jobs/
There are not only too few trained Optics technicians in the field but also a shortage of Optics instructors. AmeriCOM is forging a pipeline to make it easier for those working in the Optics field to help train the next generation of workers.
AmeriCOM's mission provides an economic lift to communities. Secure, Optics jobs are a pathway to prosperity for individuals and their families too often underrepresented among skilled technicians in the U.S. manufacturing industries.
To foster collaboration, each Optics ecosystem will create Regional Advisory Boards made up of representatives from all partner organizations. This cohesion will help enable a successful path from education to workforce.
We have a three-pronged mission:
1
Design and execute workforce training programs, increasing the pipeline of skilled Optics technicians, especially from underserved populations.
2
Develop advanced optic manufacturing technologies, testing equipment, and the specialized materials required to support scalable manufacturing.
3
Successfully transition mission-critical Precision Optics technologies from research into sustainable manufacturing operations.
We are committed to recruiting everyone, especially those in underserved populations.
Precision Optics Ecosystem
What is a Precision Optics Ecosystem?
Key members of a Precision Optics Ecosystem include partners from education, the Optics industry sector, nonprofit organizations, and government representatives on local, state, and federal levels. It takes collaboration from all these stakeholders to create a hands-on experience for students and workers, helping them become more knowledgeable and industry-ready.
Learn More
Our Team
Jeff Ruckman
Vice President - DPOC
An internationally recognized leader in Precision Optics with decades of experience in Optics development, manufacturing, and team management, Jeff is responsible for all facets of business operations that support the organization's mission and for harnessing the resources of industrial, academic, nonprofit, and governmental partners.
Tom Battley
Executive Director, New York State Photonics
It's not a stretch to say this yoga instructor is also the world's greatest Optics advocate. Tom helps create workforce development ecosystems throughout the U.S. that bolster Optics education and manufacturing training. He also has a knack for remembering every line to every film he's seen, and you can quote us on that.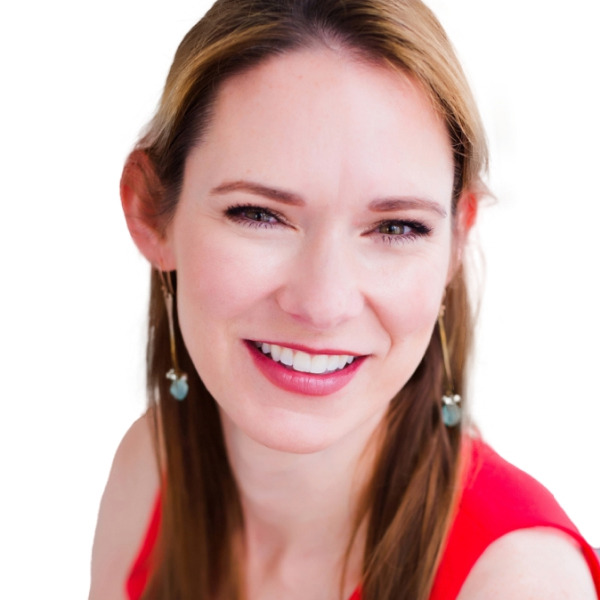 Alexis Vogt, PhD
Workforce and Higher Education Executive Director
A tenured professor of Optics at Monroe Community College (MCC), Alexis teaches, coaches, skis, and "moms" with equal passion and skill. Dr. Vogt oversaw the first college worldwide to award associate degrees in Precision Optics. But what she really wants to talk about is the periscope project with her dad.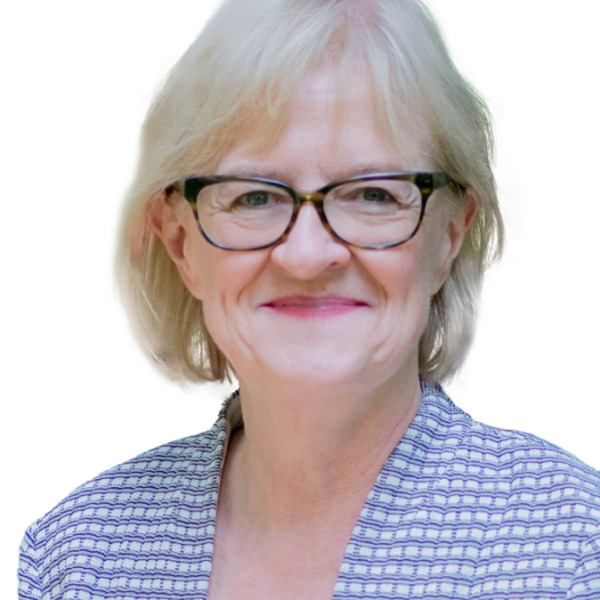 Josanne DeNatale
National Marketing & Workforce Development Operations Director
Responsible for the AmeriCOM brand identity, Josanne loves to tease out data that helps connect people to opportunities, like the many career paths available within Optics manufacturing. A designer at heart, she never forgets a typeface, so you could say she has a "font-ographic memory.
Kristen Lynch
Engineering Manager
Kristen heads up the Research and Development side of AmeriCOM, helping develop new precision Optics manufacturing technologies and transition them into the industry. She's completed 19 half marathons, so that's over nine full marathons if you add them together.
Kirsten Nobel, PhD
Program Manager, Workforce and Higher Education
Kirsten works with AmeriCOM's university and industry partners to build labs for training tomorrow's Optics technicians. Aside from working this beat, she also keeps a different kind of beat as a drummer in a rock band.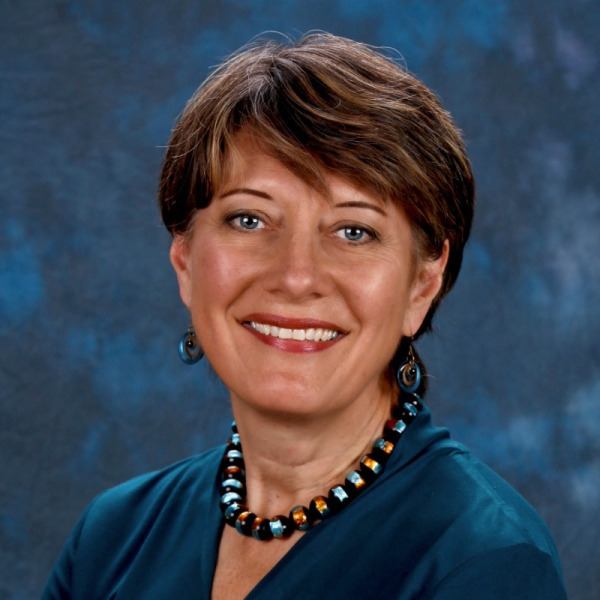 Peggy Trabert
Marketing & Communications Manager
Peggy is responsible for collaborating and managing the creation of corporate marketing materials to raise awareness of the Optics industry and its career possibilities to an up-and-coming workforce. She's also an interior decorating consultant so please send all feng shui-related questions her way.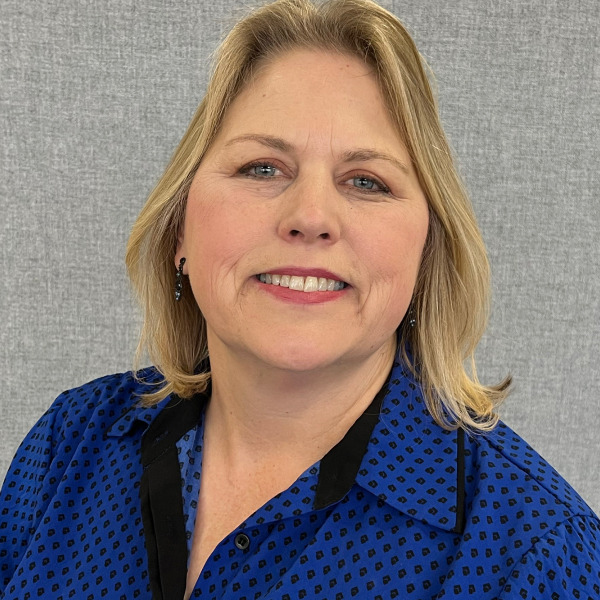 Donna Smith
Educational Liaison
The high school teacher you wish you had! Donna works to increase the number of students studying Optics, leading to more technicians in the workforce. She does her best thinking about education while glamping in her fifth wheel.
Amanda Meier, PhD
Program Director and Faculty, Optics Technology Program, Front Range Community College
Amanda directs and instructs the Optics Technology Program at Front Range Community College in Longmont, CO. This athlete who made high-powered lasers at her former job loves connecting Optics students and companies to strengthen this vital workforce.
Carolyn McMorran
Assistant Vice President of Professional Continuing Education, Valencia College
Carolyn has over 29 years of experience in workforce development. She gains the most joy from helping others achieve their career potential and better their lives. When she is not at work, she enjoys spending time at the beach.
Mike Pomerantz
Sr. Lab Technician/faculty at Monroe Community College and Lab Technician at the University of Rochester
Teacher, technician, recruiter, outdoorsman, Mike rarely sits still — and he likes it this way. Jumping into the field at 18 years old as an intern, Mike believes Optics will have the same impact on human health and knowledge that electricity did in the early 1900s.
Ross Micali
National Work-based Learning Coordinator
Ross works to expand Optics Manufacturing Technician apprenticeships both locally and nationally. This heavy metal enthusiast and member of the Ushers Union also loves ushering new Optics technicians into the next stage of their careers.
AmeriCOM in
the News
The Optics field is always changing and it takes an equally dynamic organization to help lead the way. Discover what's new at AmeriCOM now.
explore latest news