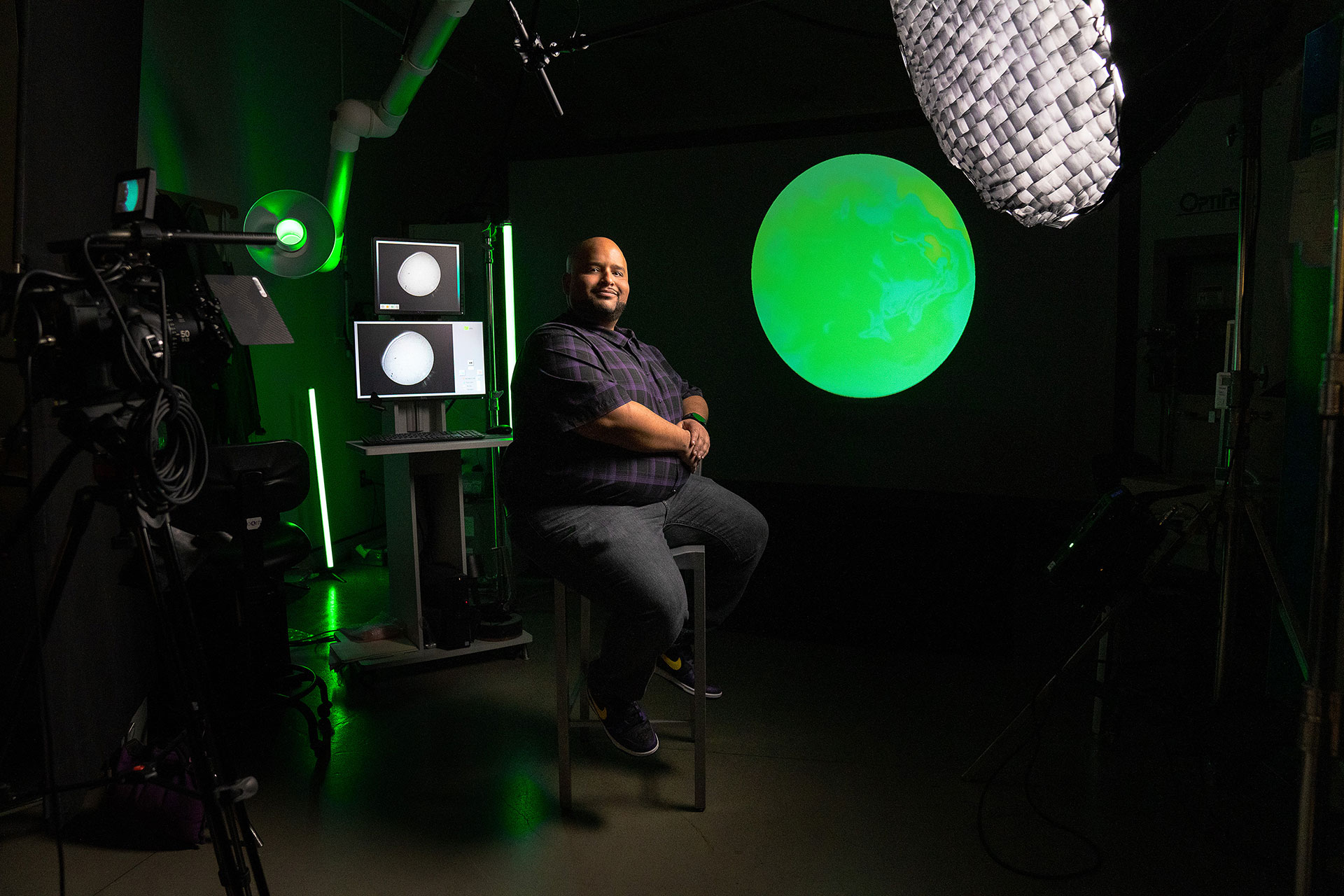 From Fulfillment to Full Potential
When you truly love what you do, your enthusiasm spreads: to different aspects of your life, to others, to the world around you. There's something special about the Optics field that stirs this feeling in people, and this is exactly what happened for Jimmie Salone.
In his late twenties and unsure about his path in life, Jimmie tried out multiple careers, from food service to being a barber, but none of them sat right with him. He enrolled in college but later dropped out because no field of study really grabbed him. By chance, he spotted an opening for a position at a local manufacturing company and, despite not knowing much about the nature of the work, decided to apply. "I gave it a shot, got the job, and ended up falling head over heels for Optics," Jimmie explains.
"The opportunity is endless. I don't see a cap. I don't see a ceiling unless I put one there myself."
A Golden Opportunity
"I fell in love with Optics manufacturing for many reasons – it was the perfect combination of working with your hands and working with your mind," says Jimmie. This balance of both tactile and problem-solving skills is what makes this career so dynamic, helping attract a multi-faceted workforce.
Jimmie is part of a team that fabricates lenses out of blocks of glass and then places them into assemblies, such as in the neck of a microscope or a camera's zoom lens. Often, a special coating will go onto a finished lens to enhance its functionality (think sunglasses or a mirror). "I worked on a lens quite recently that had to use a gold coating to intensify its reflective properties, and it was so cool—made with actual gold!"
Ready, Set, Grow
After about six months on the job, Jimmie's excitement for his work led him to want to learn more. Recognizing this drive and talent, his employer paid for him to enroll as an apprentice-in-training in an Optics Technician Program at his local community college. This "earn-while-you-learn" degree is a win-win for all. Jimmie received a hands-on, comprehensive education in Optics from professors working in the field, quickly putting him on a career-advancement track. And, in return, his company gets a more productive, confident, and loyal team member.
"I ended up taking more and more classes. I ended up getting my degree. Now I'm teaching at my college!" Jimmie beams.
Moving from student to educator in Optics is not uncommon. "One of the reasons why I wanted to become a teacher was because of all the awesome teachers I had," he explains. "As a person who dropped out of college the first time, I was so nervous going back to school," he continues, "But because my teachers were so happy and excited about Optics, it immediately pulled me in."
Learning is a Team Sport
Seeing this fervor from his professors and coworkers, this natural educator couldn't help but absorb it and want to give it back to the next generation. "I've always been the type to want to share my knowledge with others and not store it away for myself." And, according to Jimmie, this desire to share learnings and experience is prevalent throughout the Optics community. "Getting through challenges and relying on each other is something Optics is amazing at. It's such a sharing community," he adds.
Finding a career that feels right isn't easy, but it certainly helps when the field you're joining is so rich with opportunities. "You can be an Optics Technician. You can go on to sales. You can go on to final operations and be an inspector. You can work in a lab and work on very, very expensive testing equipment. You can go into the planning side of it. You can become a teacher," the teaching assistant explains. "Whatever you want to do, there's an Optics job that will fit you perfectly."
And in a community where you feel supported, the freedom to experiment and continually learn is not only tolerated, but encouraged. "The opportunity is endless. I don't see a cap. I don't see a ceiling unless I put one there myself."
"I ended up taking more and more classes. I ended up getting my degree. Now I'm teaching at my college!"